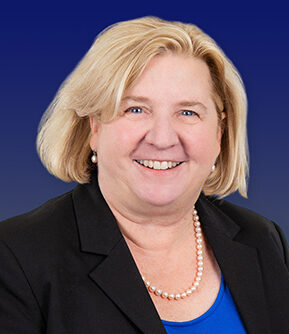 Maeve E. Cannon
Shareholder
Princeton
Fax: 610.371.7903

---
Powerful partnerships. Standout solutions.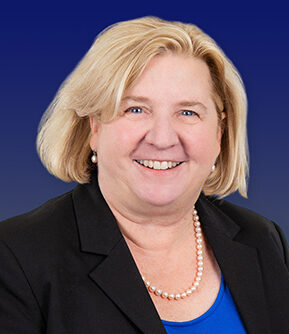 Maeve E. Cannon
Shareholder
maeve.cannon@slnjgov.com
Princeton
Phone: 609.243.6423
Fax: 610.371.7903
Areas of Focus
Maeve concentrates her practice in public procurement and government contracts litigation, administrative law, and regulatory compliance. She assists corporate clients, large and small, in navigating New Jersey's government contracting world. She has litigated numerous bid protests, both as challenger and defender, in state court and before state administrative agencies for 30 years. She has an active appellate practice and regularly brings emergent applications in the Appellate Division and County courts. She also appears before state agencies and state and administrative courts on a variety of regulatory issues. Maeve has substantial experience in all aspects of government contracting disputes at the state and local levels and advises clients at each stage of the public bidding and contract process, including:
Challenges to specifications; challenge and defense of contract awards
Post bid contract issues, including change order negotiation, complaint response and defense, and contract extension negotiation
Prevailing wage compliance, and administrative defense
Suspension and debarment proceedings
Cooperative Purchasing Systems, including creation of a CPS by lead agency
Maeve has represented litigants in significant published and unpublished procurement cases, including the lottery, state health benefits, and vehicle inspection contracts. She also represents clients before a number of New Jersey state administrative agencies including labor, treasury, personnel and environmental protection. She has represented clients in connection with New Jersey Department of Labor prevailing wage audits, enforcement actions and hearings. Maeve has conducted client in-house trainings on bid preparation and compliance. She also has conducted client in-house training on prevailing wage compliance, including contracts spanning multiple jurisdictions, and contracts involving both prevailing wage and non-prevailing wage work, as well as work on state lease properties.
Maeve has served as counsel to a number of public entities at the state and local levels. She currently serves as General Counsel to Ewing Township, NJ and was former General Counsel to the Borough of Princeton, where she served as counsel during the consolidation of Princeton Borough and Princeton Township. She was also general counsel to the Trenton Housing Authority for a number of years. She has served as outside counsel for Stockton University for Open Public Records Act- related litigation. She has served as outside procurement and appeals counsel to the New Jersey Schools Development Authority and represented that agency on a number of matters involving the agency's many procurements. She is a frequent lecturer on procurement and related topics.
Affiliations
Womanspace, Inc., Member, Board of Directors
Mercer County Bar Association
New Jersey State Bar Association
Notre Dame High School, Board of Directors
Education
Fordham University School of Law, J.D.
Colorado College, B.A., Economics
Bar Admissions