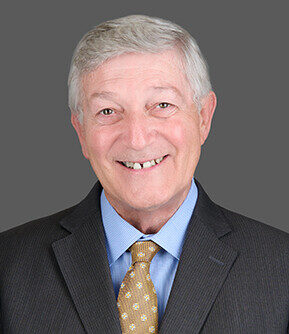 Anthony J. Cimino
Senior Managing Director
Princeton
Fax: 610.371.7740

---
Powerful partnerships. Standout solutions.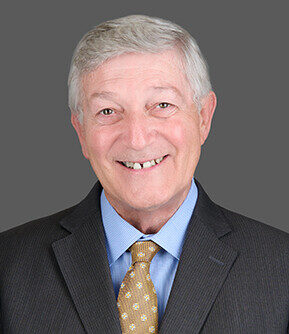 Anthony J. Cimino
Senior Managing Director
skip.cimino@slnjgov.com
Princeton
Phone: 609.718.0910
Fax: 610.371.7740
Areas of Focus
A business executive, long-time government leader and former elected public official, Skip Cimino brings over three decades of experience to his representation of clients before the New Jersey state legislature and executive branch.
Skip has served in chief executive and other leadership roles for a number of significant New Jersey institutions. As President and CEO of RWJ Hamilton, an acute care hospital with more than 1,800 employees, he strategized the acquisition of surgical and specialty care units, developed a $200 million revenue stream to ensure the long-term stability of the organization, and enhanced the services and marketability of the institution. He also served as President and Chief Administrative officer of CMX Engineering the successor firm to Schoor DePalma, a multi-state engineering firm, and served on the Board of Directors of Spiezle Architectural Group and First Bank.
Skip also has a deep background in New Jersey's public sector. Immediately prior to joining Stevens & Lee Public Affairs, he was Executive Director to the New Jersey General Assembly Majority Office, advising the Speaker and leadership on policy, research and outreach program efforts. Earlier in his career, he served as an Assemblyman of the 14th Legislative District for the State of New Jersey, worked on the gubernatorial transition teams for Governor McGreevey and Governor Florio, and was Commissioner of Personnel on Governor Florio's Cabinet.
As an advocate for his home state and neighborhoods, Skip has led many non-profit, philanthropic and community organizations focused on the region's economic advancement and well-being. He is Chairman Emeritus of Greater Trenton and Immediate Past Chair of the Princeton Area Community Foundation, and he has helped to lead the Mercer County Chamber of Commerce, the Independent College Fund Foundation of New Jersey, and the Chamber of Commerce of Southern New Jersey, among numerous others. In 2022, Governor Phil Murphy appointed Skip to the Board of Directors of the Capital City Redevelopment Corporation, a state agency charged with facilitating redevelopment in the Capital District of the City of Trenton.
Affiliations
Capital City Redevelopment Corporation, Board of Directors, 2022
Greater Trenton, Chairman Emeritus, 2022
Princeton Area Community Foundation Trustee, Immediate Past Chair

Chairman, 2017-2022
Vice Chairman, 2014-2017

Mercer County March for Babies, March of Dimes, Chair, 2013
Big Brothers Big Sisters of Mercer County Autumn Culinaire, Chair, 2011
Greater Mercer County Heart Walk, Chair, 2011
Greater Mercer County Heart Walk, Co-Chair, 2011
New Jersey Hospital Association, 2009-2014
Independent College Fund Foundation of NJ, Trustee, 2007-2011
Children's Specialized Hospital, Board of Directors, 2006-2009
Mercer County Chamber of Commerce, Board of Directors, 2007-2018
Economic Development Task Force, 2003-2009

NJ State League of Municipalities, Member

American Heart Association, South Jersey Region, 2001-2007

Member, Board of Directors

Central NJ Council, Boy Scouts of America, Board of Directors, 2001-2004
Committee to Reinvest in NJ's Community Colleges, 2001-2009

Team for Tomorrow, Member

New Jersey Future, Board of Directors, 1999-2018
Chamber of Commerce of Southern NJ, 1997-2000

Transportation Committee, Chairman

Robert Wood Johnson Health System, Board of Directors, 1996
Robert Wood Johnson Health Care Corp, Board of Directors, 1994-2014
Mercer Council on Drug and Alcohol Abuse, Board of Directors, 1992-2000
Hamilton Continuing Care Center, Board of Directors, 1992-1999
Lakeview Child Care Centers, Board of Directors, 1991-1995
RWJ Health Care Corp. at Hamilton, Board of Directors, 1988-2014

Chairman, 1995-1999
Vice Chairman, 1993-1995

NJ Business and Industry Association, Member, 1987-2009
Recognition
Mercer County Italian-American Festival Association Honoree, 2017
American Cancer Society, Mercer County Chapter, Citizen of the Year, 2014
CEO of the Year, Delaware Valley, 2013
Induction in the Italian American Hall of Fame, 2013
Hamilton Rotary "The Kurley Award," 2013
Jewish Children and Family Services Corporate Honoree, 2013
Citizen of the Year, Mercer Chamber of Commerce, 2011
Society of Professional Engineers Citizen of the Year, 2010
RWJ Hamilton Foundation Community Leader Award, 2009
Hamilton Twp. Economic Dev. Lifetime Achievement Award, 2006
Legislator of the Year, NJ Head Injury Association, 1993
Hubert J. Humphrey Award, Middlesex County AFL-CIO, 1992
Somerset County AFL-CIO Legislator's Award, 1992
Man of the Year, Boys Town of ltaly, Mercer County Chapter, 1990
Who's Who in American Politics, 1990-Present
Legislator of the Year, Newark Superior Officers Association, 1989
Who's Who in American Colleges and Universities, 1969
Providence College, Student Government Secretary, 1969
Providence College, Junior Class Secretary, 1969
Education
Providence College, B.A.
Georgetown University, M.A. candidate, left for military service
New Jersey Military Academy