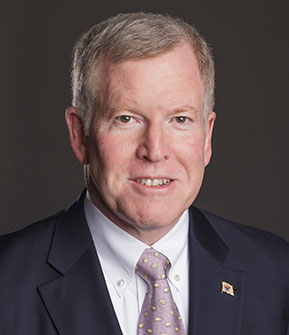 Bob Gordon
Vice President
Bergen County
Fax: 610.371.7905

---
Powerful partnerships. Standout solutions.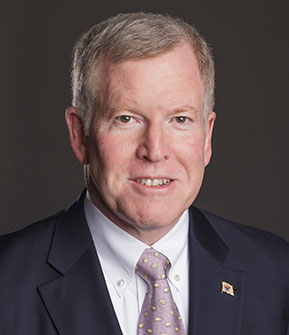 Bob Gordon
Vice President
bob.gordon@slnjgov.com
Bergen County
Phone: 201.857.6015
Fax: 610.371.7905
Areas of Focus
Bob is a former New Jersey state senator, utility commissioner, transportation policy maker and corporate management consultant whose diverse skills and extensive bipartisan relationships make him particularly adept at helping clients address issues at the intersection of business and government. Across a multi-decade career in public service, he has assumed positions of leadership at every level of government.
Bob served 14 years in the New Jersey Legislature, with four years in the General Assembly and 10 in the Senate. As a state senator representing parts of Bergen and Passaic Counties, he rose to the position of Senate Majority Conference Leader and chaired two key committees: Transportation and Legislative Oversight. As Chair of the latter, he led an 18-month investigation into the conditions at New Jersey Transit and enacted remedial legislation to improve the agency's transparency and governance. In partnership with the New York Legislature, he advanced the most significant reforms to the Port Authority of New York and New Jersey in 50 years and spearheaded a successful effort to secure a $3 billion appropriation for a new Port Authority Bus Terminal. Other major legislative initiatives supported the state's manufacturers, reformed the governance of community associations and streamlined the remediation of contaminated sites.
In 2018, Governor Phil Murphy appointed Bob as one of five Commissioners of the New Jersey Board of Public Utilities. The Board regulates all investor-owned utilities in the state, and under Governor Murphy, has taken the lead in advancing the state's ground-breaking clean energy program. During his five years at the Board, Bob was intimately involved in all major agency initiatives, including the development of an offshore wind industry and the first offshore transmission project in America, electrification of the transportation sector, revamping of all solar programs, upgrading utility infrastructure and integrating new sources of energy into the grid.
Bob is currently serving a four-year term as a non-compensated Board Member of the New Jersey Transit Corporation, the third-largest mass transit system in the country. Working with board colleagues and senior management, he is advancing an $8 billion capital program and working to restore ridership to pre-Pandemic levels.
Before joining the Legislature, Bob spent 10 years as Mayor and Council Member of the Borough of Fair Lawn and served on the staff of Governor Jim Florio. In recognition of his lifelong commitment to public service, Fair Lawn dedicated the community's senior housing complex in his name in 2020.
He began his public career in Washington, where he worked on the economics staff of the Brookings Institution and later, helped establish the analytical procedures of the Congressional Budget Office.
Bob's business career is equally diverse. He worked for 10 years with major international management consulting firms where he led engagements throughout the US and Europe focused on business strategy, competitive analyses, acquisition studies and business process re-engineering. He also worked with a major commercial real estate broker and managed his family's textile factory in Paterson.
Affiliations
New Jersey Transit Corporation, Board Member, 2020-2023
New Jersey Symphony, Board of Trustees, Development Committee, 2023-present
NPV Solar, Board of Advisors, 2023-present
National Association of Regulatory Utility Commissioners (NARUC), Committees on Electricity and Critical Infrastructure, 2018-2023
NARUC, Commissioners Emeritus, 2023-present
Mid-Atlantic Conference of Regulatory Utilities Commissioners (MACRUC), 2018-2023
Goldman School of Public Policy, Alumni Board of Trustees, 2019-2022
Williams College Society of Alumni, Class Agent, Deputy Class Agent
Leadership New Jersey, Board Member
Recognition
Commerce and Industry Association of NJ, First Inductee, Legislative Hall of Fame, 2021
Felician University, Lodi, NJ, Honorary Doctorate in Humane Letters, Commencement Speaker, 2021
Bergen County United Way, 85-unit housing facility dedicated as the "Senator Bob Gordon Senior Living Complex," 2020
INSIDERNJ.COM, Ranked #2 among "Top 100 Policymakers in NJ," 2018
Author of Governing New Jersey, the Toughest Management and Policy-Making Jobs in Trenton, Partnership for New Jersey, Dodge Foundation, 1990
Education
The Wharton School, University of Pennsylvania, MBA, Finance and Healthcare Management
London Business School, International Management Program
University of California at Berkeley, Goldman School of Public Policy, Master of Public Policy, Public Finance and Regulatory Economic
Williams College, B.A., Political Economy and Environmental Studies, magna cum laude, Phi Beta Kappa