The Transmission Challenge
Erick A. Ford moderated the panel "The Transmission Challenge" during the Financing Wind Onshore & Transmission conference hosted by Tamarindo on September 21, 2023, in Denver.
Erick led discussion among panelists including Chris Griffin, CEO and Co-founder of Hover Energy, Seth Riklin, President and CEO of Hill Country Wind Power, LP, and Tom Siegel, Vice President of Transmission with Longroad Energy. The session explored current challenges in the country's transmission infrastructure, the potential effects of recent and forthcoming legislation and key considerations for developers looking to navigate grid challenges.
For more information about the panel, view the conference agenda.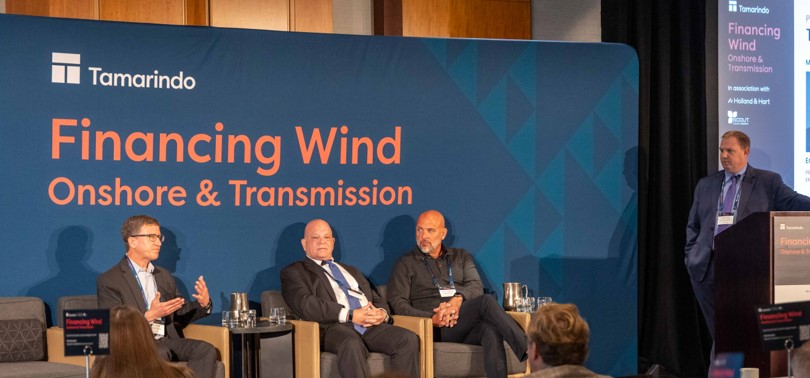 Print